Program Description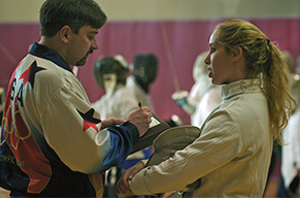 Each 10-session course is intended to be given in once-a-week lessons and is a great way to introduce the Olympic sport of fencing to your child.  The beginners program includes an introduction to the history of fencing, target areas and basic fencing technique.  Subsequent 10-week programs, designed exclusively by Maestro Wes Glon ( Associate Head Coach Penn State University, coach of 12-time NCAA Champions,  1992 and 1996 U.S. Olympic Team Coach),  will teach your child  advanced footwork, advanced blade work, strategy and tactics. All three sessions will prepare students for recreational inter-school competitions (optional).  Students may participate in one, two or all three sessions during the school year.

Our Olympic sport of fencing program is open to students in grades 2 to 12.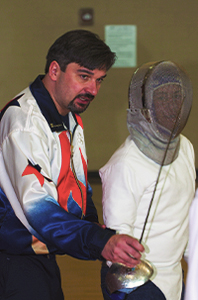 The class fee includes group instruction, all necessary fencing equipment (glove, mask, jacket, sabre), USA Fencing recreational membership, secondary medical insurance.

All of Scholastic Fencing League's instructors are USA Fencing Professional Members and have successfully completed Maestro Wes Glon's Method of Fencing - Instructor's School.  Our instructors have all passed the National Center for Safety Initiatives (background check) and all are certified in First Aid/CPR.

SFL's goal is to provide an affordable program that is convenient, healthy, safe, fun and educational.
The Benefits of Fencing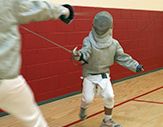 Great Exercise
Fencing improves muscle tone and sharpens reflexes. It combines speed, agility and flexibility, working many muscle groups, particularly the buttocks, stomach and thighs.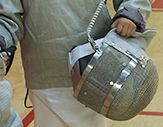 Safe Sport
All fencers wear steel mesh masks, gloves, chest protectors and padded jackets, and the weapons they use do not have sharp edges. Fencing is considered safer than most other sports.
For Everyone
Fencers are of all different ages, sizes and body types. A key component of fencing is mental agility, so you don't have to be a world-class athlete to learn. This is a family sport.